Upcoming Events
April 26-27, 2017
Deer Creek State Park Lodge
Mt. Sterling, Ohio
June 13, 2017
Crowne Plaza North
Columbus, Ohio
August 23-24, 2017
Crowne Plaza North
Columbus, Ohio
View all >
WELCOME TO CEAO
THE COUNTY ROAD TO SUCCESS AND THE BRIDGE TO THE FUTURE
Ohio County Engineers are responsible for 26,346 bridges and 28,970 miles of urban and rural roadways that are vital to the combined growth of jobs and prosperity in the state of Ohio.
And, job number one is the traveling safety of our constituents and the visiting, traveling public.
---
Featured Sponsor

---

THANK YOU
CEAO would like to extend our sincere appreciation to all of the County Engineers, staff members, volunteers, supporting members, exhibitors, sponsors, and speakers who helped make the National Association of County Engineers 2017 Annual Meeting/Management & Technical Conference a huge success.
We were proud to showcase Cincinnati, Hamilton County, and our great State of Ohio to infrastructure professionals from around the country.
Thank you for your support!
---
PAUL GRUNER AWARDED 2016 NACE URBAN COUNTY ENGINEER OF THE YEAR
The National Association of County Engineers (NACE) awarded Paul W. Gruner, P.E, P.S., the 2016 Urban County Engineer of the Year during its 2017 Annual Conference held April 9-13 in Cincinnati, Ohio. Gruner has served as Montgomery County Engineer, Ohio, since 2011 and is currently the CEAO First Vice President.
Congratulations, Paul!
Read the full press release here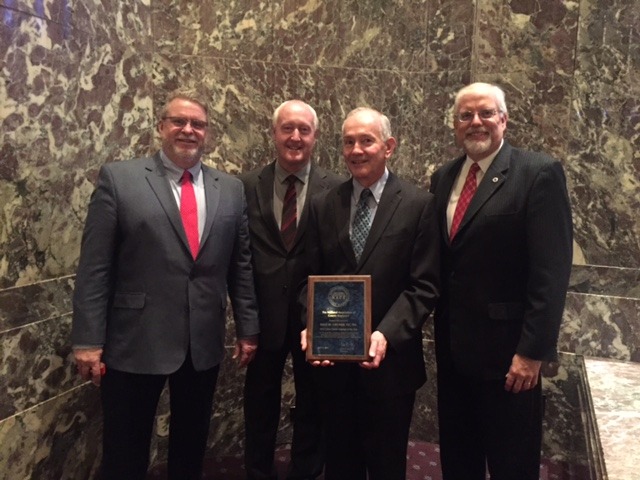 Paul Gruner, Montgomery County Engineer and 2016 NACE Urban County Engineer of the Year, pictured at the NACE Annual Conference with previous NACE County Engineers of the Year in attendance. From left: Chris Bauserman, Delaware County Engineer; Doug Reinhart, Auglaize County Engineer; Gruner; and Dean Ringle, Franklin County Engineer.
---
Latest News
Later this year, Erie County officials plan to smooth out about 25 miles of really rough roads.
The county engineer office's annual chip seal program consists of patching about 40 sections of streets spanning various townships.
Not for prom or even graduation. And certainly not Christmas. No, it's the time of year when the Huron County Engineer's Office and Highway Department is busy with multiple projects.
YOUNGSTOWN — Raising taxes and fees is never popular, but more money is needed to properly maintain road infrastructure, Mahoning County County Engineer Patrick Ginnetti told the county commissioners today.
View all >
Sponsors